Bulk SMS Service - Promotional SMS service in India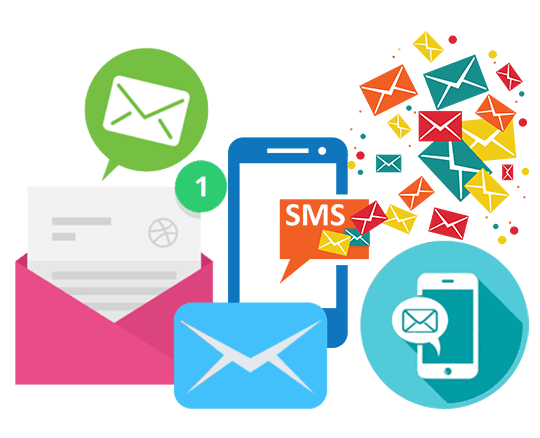 What is Bulk SMS or Promotional SMS Service?
Bulk SMS Service is also known as Promotional SMS Service. Using Bulk SMS Service you can send a single message to many people just in one click. SMS marketing is the best way to promote a business because everyone is having a mobile in their hand almost every time and if you are giving them a good offer through your SMS marketing campaign the chances are high that they will make a purchase.
Bulk SMS, used by every brand to promote their business and to provide special offers to their customer using Promotional SMS Service.
You can integrate our Bulk SMS API with your ERP or web Application to send promotional SMS to all your Indian Customers. Our SMS API is free to use just you have to integrate it with the help of your developer.
You can also send SMS using Excel Sheet by our Excel Plugin to send Bulk SMS.
Bulk SMS Configured by default for all new accounts, promotional SMS is generally used for sending any offers or promotions to new and existing customers. Messages are sent to non-DND numbers and opt-in numbers between 9 am and 9 pm only.
Start your free trial today!
Trial Package
10 lines min
2,000 SMS
Validity Unlimited
/No Monthly / No Yearly Fee
Gold Package
10 lines min
10,000 SMS
Validity Unlimited
/No Monthly / No Yearly Fee
Super Saver Package
10 lines min
1 lac SMS
Validity Unlimited
/No Monthly / No Yearly Fee
Customized Package
10 lines min
Customize SMS
Validity Unlimited
/No Monthly / No Yearly Fee