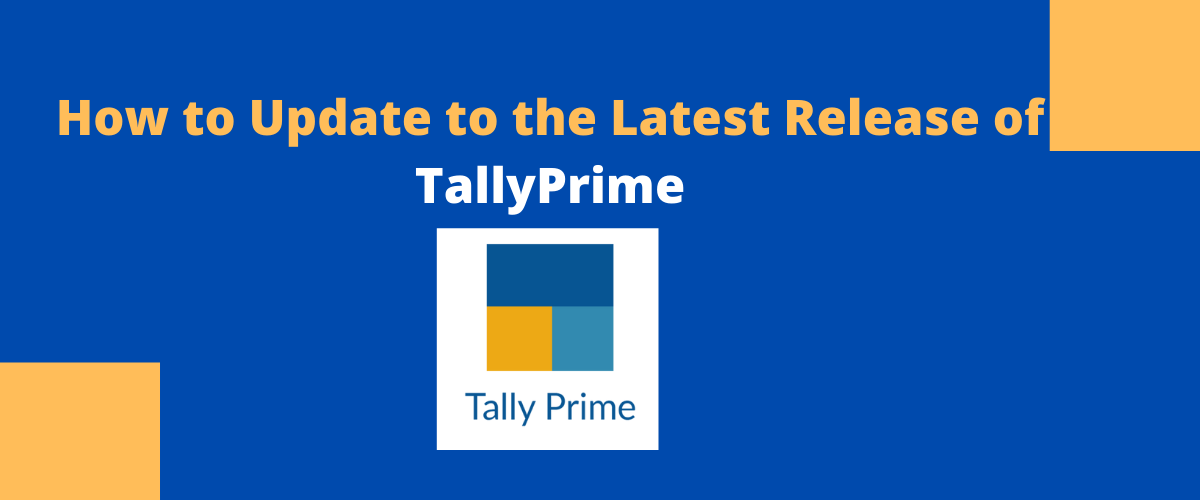 Once the latest update is released everyone wants to update TallyPrime in no time to use all Tally primes. New Features Information on the latest releases of TallyPrime is easily available now.
How to check if TallyPrime New update is Available or not?
Once a new TallyPrime release is launched, if you have a valid TSS, then you will see a notification alert. Based on your needs, you can choose to upgrade to the latest release of TallyPrime.if you have not upgraded to the latest release and have a valid TSS, then you will see a red dot adjacent to F1 (Help). The red dot indicates that the latest release for TallyPrime is available. You can upgrade to the same as per your convenience.
Follow the below steps to update your TallyPrime to the latest version:
If you are already on TallyPrime and a new update or release version is available, you will see a red dot mark against Upgrade.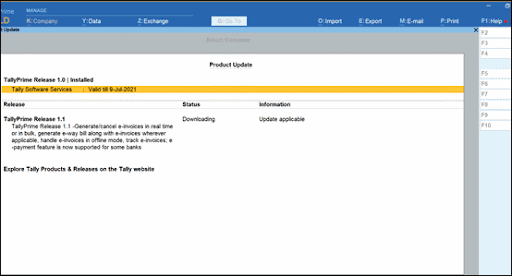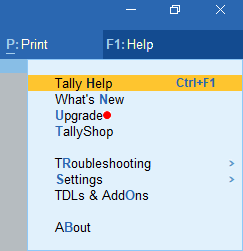 Select the latest available release and press Enter. For example, select TallyPrime Release 1.1. Thereafter, a message appears prompting you to confirm the download and installation of the latest release.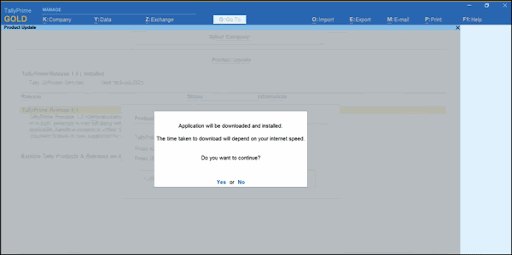 Select Yes. A message appears confirming that TallyPrime will start with administrator rights.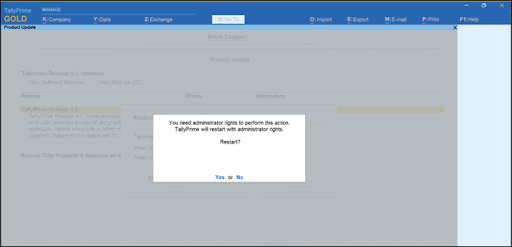 On successful update to the latest release, select Start TallyPrime.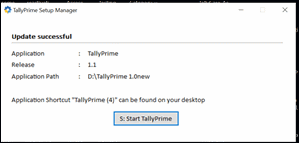 Then, the latest release of TallyPrime will open.
Thereafter, you can open your company data and start recording transactions using the latest release.