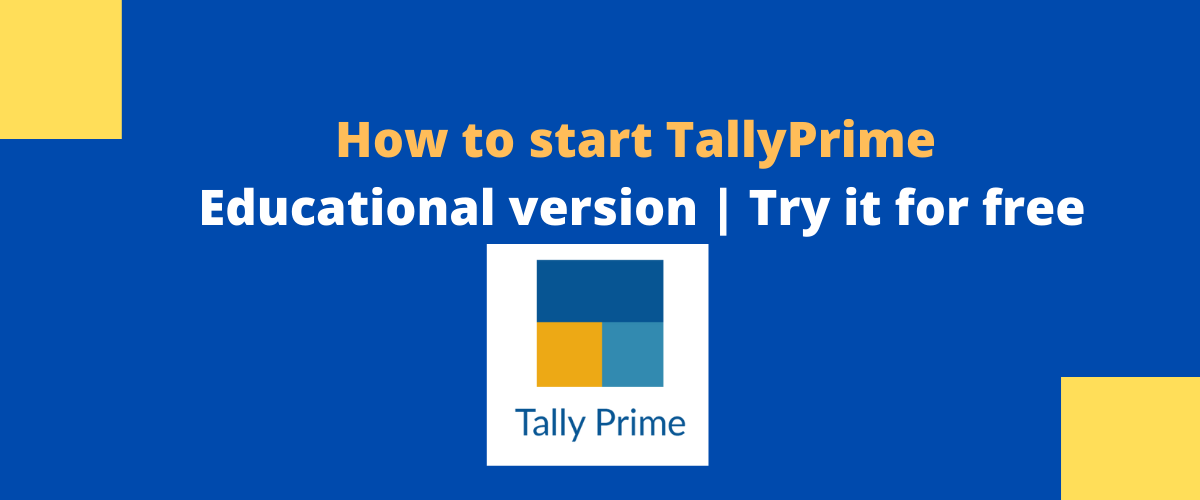 Here is some good news for you. You can try TallyPrime in Educational mode free of Cost you don't have to pay anything to check the features.
If you want to try TallyPrime before you buy, or just want to learn how to use the product, then you can use the Educational version for free.
In this case, you are free to try all features in the product. However, there will be one restriction. The voucher dates in the Educational version are limited to 1, 2 and 31. You can not apply for any other date on vouchers. But it won't limit your experience. You can create unlimited vouchers with the given dates in TallyPrime Educational Version.
Step by step procedure to use TallyPrime in Educational Mode.
To use tally prime in Educational mode it should be installed in your computer. If TallyPrime is not already installed in your computer then Download TallyPrime
After Downloading TallyPrime install it and then follow the following steps:
Start your TallyPrime. The Welcome to TallyPrime screen appears.
Click Try It For Free.

You can start using TallyPrime in Educational mode. Once you do that, you will observe that the window title is in dark green color and shows EDU under the product name.
We hope you enjoyed this article and felt it easy and user-friendly to use TallyPrime after reading this. Share your feedback in the Comment section.