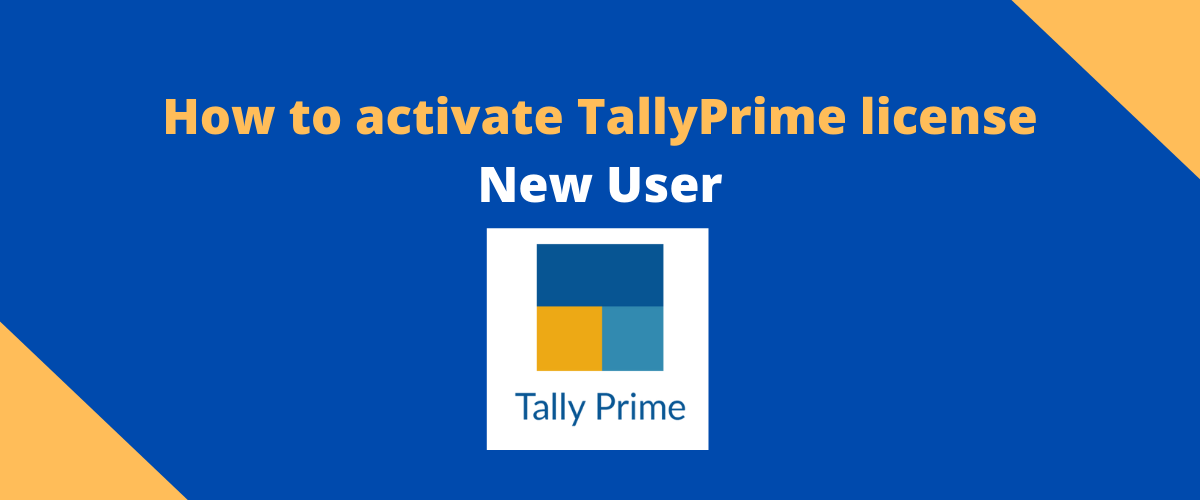 If you want to know how to start TallyPrime for the first time then this article is going to help you.
To activate TallyPrime you should have a valid license purchased from Authorised Tally Distributor. If you have the valid license then you need to be clear which Tally licence do you have?
If you have purchased a single user Silver License, then you can activate the license on one computer. However,
if you have a multiuser Gold License, then you need to activate the license on one computer on the LAN. Thereafter, you can configure all other installations using the same license
Steps to Activate New TallyPrime License – How to start TallyPrime
Start your TallyPrime. The Welcome to TallyPrime screen appears.

2. Click Activate New License.
3. If you have a Single-Site license, then enter your Serial Number, Activation Key, and Administrator e-mail ID.
However, if you have a Multi-Site license, then refer to Multi-Site Licensing in TallyPrime for further details.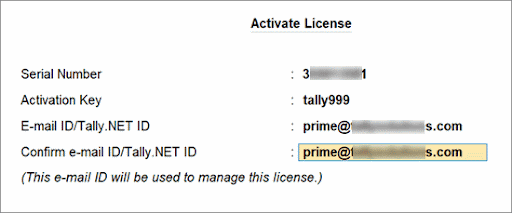 Note: The e-mail ID provided here will be linked to your account, and used for all future communication and licensing activities.
4. Press Enter to proceed. The Unlock License screen appears.

5. Enter the Unlock Key sent to your e-mail ID.
Note: If you have not received the unlock key, then press F2 (Get Unlock Key).
6. Press Enter to unlock your license.
Once your license is unlocked, the following message appears.

Once you activate the license, then you can create your first Company and start using TallyPrime for business transactions.
If you want to know more about Tally Prime licenses and Activation then chat with our customer support team or Email us.